Nordic Arts & Health Conference on 10 May 2022, Stockholm, Sweden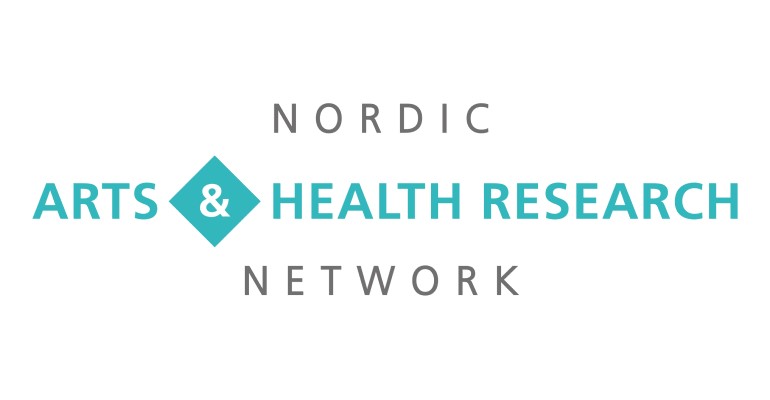 The Nordic Arts & Health Research Network hosts their second Nordic Arts & Health conference on 10 May 2022 in Stockholm, Sweden with focus on Arts & Health Policies. The conference is organised in collaboration with Kompetenscentrum för kultur och hälsa, Region Stockholm. We invite you to an exciting day with keynotes, presentations, workshops and networking opportunities with your Nordic Arts and Health colleagues at the Royal College of Music Stockholm (Valhallavägen 105).
In continuation of the conference, the network invites all Nordic Arts & Health researchers to a networking event on 11 May 2022 at the same venue.
Registration for the conference by 20 April, 2022: https://link.webropolsurveys.com/S/105F0B6ECA83D85B
The conference is organised in a hybrid format. Please inform if you are going take part at the venue or digitally.
There is no conference fee.
You can download the programme here.
Programme:

8.15–9.00           Registration
9.00–9.10           Welcome: Helena Wessman, Vice-Chancellor, Royal College of Music & Eva Bojner-Horwitz, Professor, Royal College of Music
9.10–9.45            Keynote: Arts and health and public health strategies, Steinar Krokstad, Professor, HUNT Research Centre, NTNU, Norway
9.45–10.10          Keynote: Arts and Health Policy in Finland, Taru Koivisto, Director, Department for Wellbeing and Services, Ministry of Social Affairs and Health, Finland
10.10–10.30        Keynote: Pernille Weiss, Member of the European Parliament, Denmark
10.30–10.45        Filip Korosec: marimba – activity together with the audience
10.45–11.30         Round table discussion on the Nordic arts & health policies
Suzanne Zimmer, Member of Parliament, Denmark
Eeva-Johanna Eloranta, Member of Parliament, Finland
Magnus Lunderquist, Chair of the Culture Committee, Region Skåne, Sweden
Cecilia Elving, Chair of the Culture Committee, Region Stockholm
Odd Håpnes, Founder and former leader of the Norwegian Resource Centre for Arts & Health, Norway
Taru Koivisto, Director, Department for Wellbeing and Services, Ministry of Social Affairs and Health, Finland
Chaired by Wenche Torrissen, Professor, Volda University College
11.30–13.00  Lunch
13.00–13.45  Breakout sessions 1
Session 1A: Dance for PD
Dance as Liberation to the Restrictions of the Body – the Participant's Experiences from Dance for PD
Åsa Elowson, Balettakademien in Stockholm

Digital Dance for People with Parkinson's Disease: A Feasibility Study
Lois Walton, Karlstad University & Åsa N. Åström, Balettakademien Stockholm
Workshop in Dance for PD®
Åsa N. Åström & Ann-Sofie Tyrenberg, Balettakadiemien Stockholm
Session 1B: Arts therapies
Art therapy grounded in neuroscience
Sara Stayne & Sophia Pankenier & Lotta Landegren Wesström, Child and Adolescent Mental Health Services & Municipal Social Services, Stockholm
Building the Bridges: Dance and Movement Therapy for Families with the special child
Liva Kupca, Riga Stradins University & Simona Orinska, Mā Telpa & Kasper Spring Ehlers, Aalborg University & Elizabeth Jochum, Aalborg University
Case study: The effect of dance movement therapy on body image and psychological well-being of a refugee client with PTSD diagnosis
Katri Heiskala, Universidad Nacional de las Artes, Buenos Aires
Session 1C: Building bridges & structures between the sectors
Breaking silos: Using Kaikukortti as bridge builder between social- and healthcare sector and cultural actors
Seppo Mallenius (Kaiku Center, Culture for All Service):
Building systemic change with national arts & health network
Anna-Mari Rosenlöf, Taikusydän, Turku University of Applied Sciences
Region Skåne's strategy for Arts and Health 2022-2030
Anita Jensen & Bibbi Miegel Sandborg, Region Skåne
13.45–14.00  Break
14.00–14.45 Breakout sessions 2
Session 2A: Theatre, drama & mental health
Anti-stigma theatre for people experiencing psychosis: Patients and personnel in participatory theatre for increasing health
Emma Lundenmark, Scen Totalnormal
The open frame – connections between mental health and the drama space in upper secondary education
Ellen Foyn Bruun, NTNU & Jorid Bakken Steigum, Vestre Viken Hospital Trust
The function of drama/theatre work in psychosis care from the patients' and caregivers' perspective
Eva Hallgren & Sofia Sedervall, Stockholm University
Session 2B: Supporting the creative wellbeing of older adults
A cross-cultural framework for developing arts and health intervention for creative well-being of older adults
Dohee Lee & Masood Masoodian, Aalto University
Singing and reminiscing together: Benefits of The Music-Reminiscence Group for the elderly
Annika Tammela, University of Jyväskylä
Shared Reading in retirement – An ethnographic study of the collective dimensions of Shared Reading as mental health promotion for newly retired men in Denmark
Mette Marie Kristensen & Anna Paldam Folker, University of Southern Denmark
Session 2C: Cross-sectoral practices
Cross-sectoral relationships in arts, health and wellbeing: An exploratory workshop on navigating your collaborations
Julia Puebla Fortier, London School of Hygiene and Tropical Medicine and Arts & Health South West
Adapted folk dance for vulnerable people aiming to increase wellbeing – A new cross-disciplinary practice in the making
Frederik Pustelnik & Gerda Hempel
14.45–15.00 Break
15.00–15.45 Breakout sessions 3
Session 3A: The work of artists in cross-disciplinary settings
Musicians in paediatric care – a growing profession for health and wellbeing
Louise Eulau & Anna-Karin Kuuse, Sophiahemmet University & Ann-Sofie Paulander, Royal College of Music in Stockholm
What is the role of the artist and who writes the cross-disciplinary agenda?
Karsten Auerbach & Susie Andersen
Community artists' special skills?
Niina Oinas, University of Lapland
Session 3B: Arts in education and learning
Changing the art of elderly nursing care: Implementing a creative person-centered care approach in Finnish nursing education
Emilia Viklund & Heli Vaartio-Rajalin, Åbo Akademi
Making culture equal – cultural education plans in Finland
Aleksi Valta, Association of Finnish Children's Cultural Centers
Social Emotional Learning in the Classroom
Abigail Harkey, University of Oulu
Session 3C: Arts interventions supporting wellbeing of people with long-term conditions
Lived experience through digital storytelling – a part of a complex intervention that aims to see and strengthens roles and relationship
Heike McClellan & Eskil Degsell, Swedish Brain Tumour Association & Marie Fält & Anki von Vogelsang, Karolinska University Hospital & Petter Gustavsson, Karolinska Institutet
Recommendations for promoting online and physical Shared Reading groups at local cancer organizations
Tine Riis Andersen, University of Stavanger
The roles of music in promotion of well-being: Accounts of adults on the autism spectrum Kaja Korošec & Eva Bojner-Horwitz & Walter Osika, Karolinska Institutet, Royal College of Music, Stockholm
15.45–16.00  Reflections of the day
*****
Conference venue
The conference will take place at the Royal College of Music, Stockholm (Valhallavägen 105).
*****
Accommodation
Hotels within walking distance from the conference venue:
*****
For more information, please contact:
Liisa Laitinen
Adviser, Arts & Health
Taikusydän – Arts & Health Coordination Centre
Nordic Arts & Health Research Network
Arts Academy, Turku University of Applied Sciences
liisa.laitinen@turkuamk.fi, +358 50 468 7263